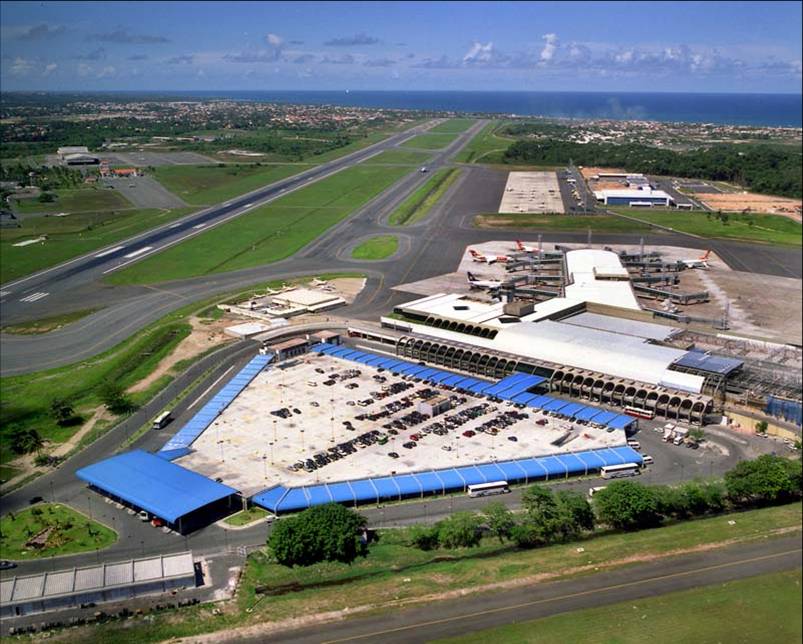 Travel Information
Salvador is located on the northeast coast of Brazil on the Atlantic Ocean and is the third largest city in Brazil. Salvador has a tropical climate including rainforests and lush vegetation.
Portuguese is the primary language in Salvador, yet English and Spanish are spoken by some of the natives. Residents are also considered some of the friendliest and most outgoing people in Brazil. .
How to get to Salvador International Airport and downtown
HOW TO GET TO SALVADOR - BAHIA By plane
As one of Brazil's major cities, there are several international airlines serving Salvador International Airport. For domestic flights, there are several options from São Paulo, Rio de Janeiro, Belo Horizonte and other major cities. These flights are operated by Brazilian Airlines; GOL-Varig, TAM, Trip, Azul, etc.
Travellers from Europe usually use the non-stop flight from Lisbon, served by TAP (daily flights), Portugal's leading airline, and from Madrid (three weekly flights), served by Air Europa. Travellers from the U.S. (one weekly non-stop flight from Miami by TAM), Africa, Asia and Latin America usually have to fly either via São Paulo or Rio de Janeiro to Salvador. All major international airlines serve these two airports and provide easy connecting flights to Salvador.

By car or bus
Brazilian highways to Salvador are usually overcrowded. Besides that, distances are too long - for example, from Rio de Janeiro to Salvador takes more than 20 hours by car. More economical are interstate buses, leaving all major cities in Brazil for Salvador.

By train
There is no train service available to Salvador.

TRAVELLING FROM THE AIRPORT TO THE CENTRE OF SALVADOR

The drive from the airport to your hotel in Salvador can vary from 20 mins. to 1 hour (during rush hours) depending on traffic speed. Transfer options include taxis and buses.

Executive taxis - Two kinds of taxis are available outside the airport: the executive taxis (Coometas and Comtas companies), and the regular taxis. Executive taxis are pre-paid, prices are calculated on the basis of a table (no meter). The regular taxis run on a meter .

Minibuses also serve the airport, departing every 20 minutes (between 5 a.m. and 11 p.m.) to downtown Salvador. In addition, public buses run to destinations all over the city.

Cars from all major car rental services can be rented (online or at the airport) and the journey to town goes along the Paralela expressway or along the coastline.

Visas Visitors arriving in Brazil must have a valid passport or an ID card for the MERCOSUL area.
Please check the visa requirements timely with the Brazilian Embassy or Consulate in your country. This is very important because many foreign citizens need a visa to enter Brazil and issuing a visa can take between one week and three months.

Banks
Banks weekly opening hours:
From Mondays to Fridays from 10.00 to 16.00.
Banks are generally closed on Saturdays, Sundays and on public holidays.
ATM services are generally available 24/7 throughout the city (in mall-centers, at gas stations, etc.)

Some hints and tips to carefully observe in Salvador - Please do not accept anything from unknown people
- Do not walk alone in the streets.
- Take care of your belongings
- Do not speak to beggars or drunken people.