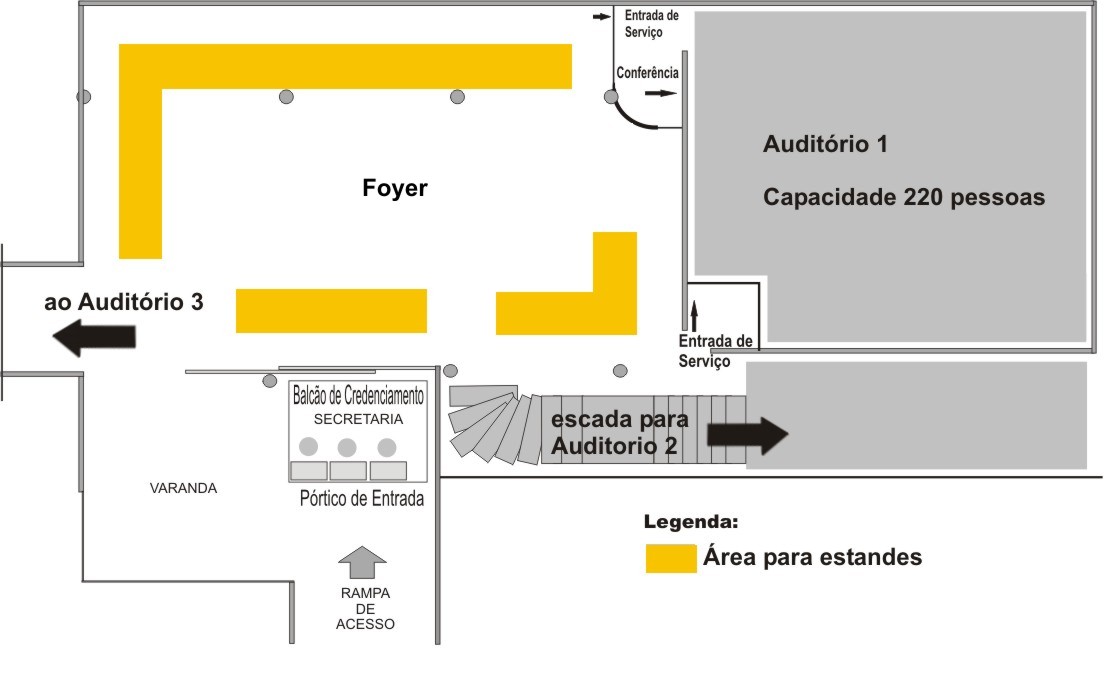 Venue layout & maps
Here we include the conference venue layout, some of the route maps from hotel locations to the conference venue and the nearby restaurants.
How to reach the venue from possible hotel locations To view the access routes on maps, click on the links

From hotels around Campo Grande = open map
From hotels around Barra coastline = open map
From hotels around Ondina's coastline = open map
From hotel Fazenda Guimaraes = open map

Location: R. Prof. Aristides Novis, 2 - Federação, Salvador - BA, 40210-630

General layout of the conference venueThe general layout of the Espaço Cultural "Arlindo Fragoso" will guide you toward the different spaces available.
Click to enlarge the image of the plant.

Restaurants close to the Conference Venue
There are five different options of restaurants near the conference venue. Here is a very simple list and map.
01 . Cantina of Escola Politécnica UFBA
02 . Restaurant "Bangalô"
03 . Restaurant & Bakery Fátima
04 . Bar & Restaurant "Trinta e seis"
05 . Bar $ Restaurant "Estudantil" .

UFBA Polytechnic School External image of the building of the Polytechnic School at UFBA, where the Cultural Center "Arlindo Fragoso".